We are extremely extremely close to 14th February – Valentine's Day. And I thought that talking or, more precisely, presenting some of the more beautiful and interesting mathematics concepts that have to do with love.
1. Graphs – I will start with this with hearts, but not those boring or to artistic drawings of heart such as:
But those nice functions which have graphs in the shape of hearts, such as these:
These are great functions, with graphs that are so perfect for this day. And I feel that they are more beautiful than any drawing.
2. The equations of love – for this I have prepared 2 videos that explain more about these equations. The videos are from TEDx and I totally recommend you take a look because they are also extremely funny (as a bonus):
3. A Maths Book – nothing is complete without a book, especially when it comes to mathematics. So, I wanted to tell you something about a book a teacher of mine recommended to us. The book is The Mathematics of Marriage: Dynamic Nonlinear Models (Bradford Books)
 and the course was about Nonlinear Dynamics and Chaos Theory. I still didn't read the book, but it is on my 'I WANT' – list. Do not expect something that is cheese, expect a complete maths book.  The book develops and applies a mathematical model using difference equations. The work is the fulfillment of the goal to build a mathematical framework for the general system theory of families. In case you are not familiar with the theory, don't be scared, the book also presents a complete introduction to the mathematics involved in theory building and testing, and details the development of experiments and models. I am very curious for this, and I thought that it could be a great reading (or maybe present) for Valentine's Day.
4. And the last thing – cards – there was never a perfect Valentine's Day without cards. So, I thought that some math-related ones will work better: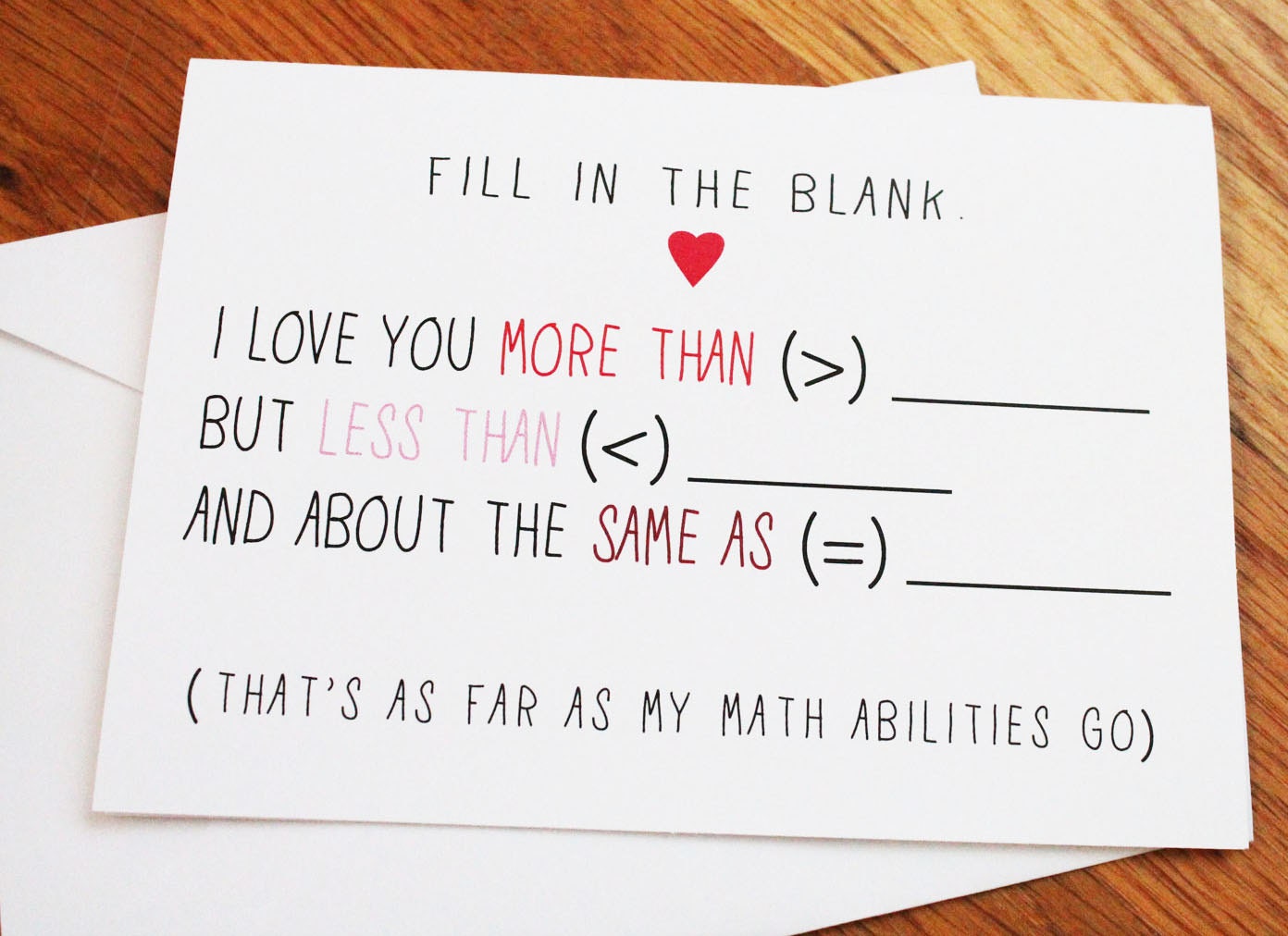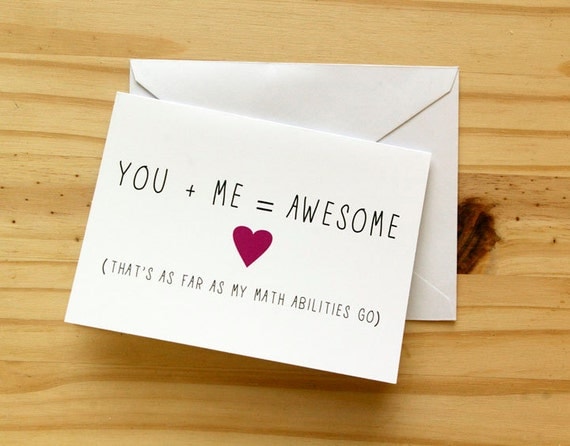 Hope you liked this post and that you had a great day. Enjoy Valentine's Day. Thank you for reading and enjoy your weekend. You can find me on Facebook,  Tumblr,  Google+,   Twitter  and  Instagram. Don't forget that maths is everywhere – especially on Valentine's Day!